4 Day Car design workshop in English for college students & working professionals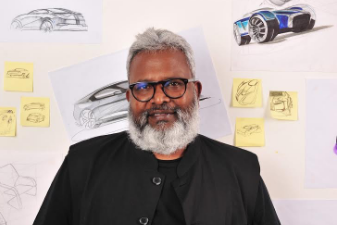 Sathiyaseelan G
Vice President & Design Head of Ashok Leyland., He also worked with Tata Motors, General Motors, Nissan, and TVS. He has trained students on design development in many educational institutions such as IIT, IISC, and NID. He is also a member of the Academic Committee at higher education institutions including MIT (Pune).
Download Zoom

Participants can download Zoom app for Mobile/Desktop using the linkhttps://zoom.us/download

Apple IOS

App Store link https://apps.apple.com/us/app/zoom-cloud-meetings/id546505307

Create a ZOOM ID

Participants can create Zoom ID using an Active E-mail ID

Check Internet speed/Feasibility

Find an ideal place with good network and without disturbance. Please check your internet connection stability using this link https://www.speedtest.net

Please be Punctual

Participants are requested to log in 10 mins before the start of the session in Zoom

Please Turn Off your audio & video

To listen the speaker clearly, please mute Mic & Video while logging into the Zoom.If the organisers see any discomfort (Audio/video disturbance) by any participant, we will immediately remove the participant from the session

Dress Code

Please be in your semi formal attire (chances are that you will also appear in the session)

Please keep your stationary ready

Participants are advised to have a scribbling pad to jot down important points.

No Refund

Money once paid will not be refunded if the participant fails to attend the Workshop/Seminar.